The Day After – September 18, 1862
May 21, 2017 @ 2:00 pm

-

3:00 pm

EDT

|

Pay-what-you-please
September 17, 1862 has gone down as the 'Bloodiest Day in American History.' But what happened the next day?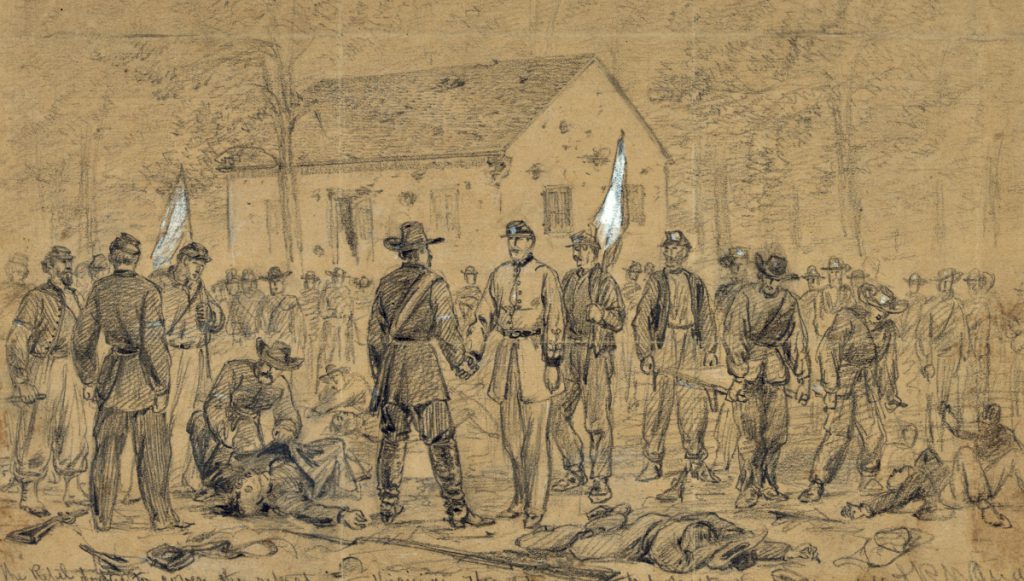 Historian Mike Galloway will discuss the important events that took place the day after the Battle of Antietam on the blood-soaked fields along the banks of Antietam Creek. After 12 hours of the hardest fighting of the American Civil War, the battle lines had settled down and armies glared at one another across ground strewn with the destruction of battle.
Galloway will explore the command decisions made in the aftermath of the battle and the medical challenges that faced surgeons and medical personnel as they collected more than 17,000 wounded soldiers from the field of battle. The presentation will highlight the importance of September 18, 1862 in the future direction of the conflict and the consequences of the decisions made on the day after battle.
This is a "pay-what-you-please" event. All proceeds go to support the Pry House Field Hospital Museum. 
Join us on select Sunday afternoons throughout the summer at the Pry House Field Hospital Museum for presentations on the American Civil War and Civil War medicine.
Related Events